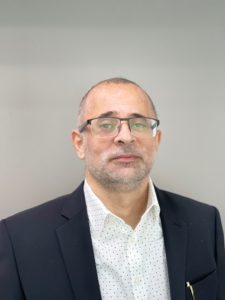 Dr. Ayman Elkadry, MD is an Endocrinologist that has been in the field for over 25 years.  He graduated from Kursk Med Institute medical school in 1999.  He is affiliated with medical facilities such as Providence Hospital as well as Beaumont Health Systems. He is also involved in Clinical Research as an investigator in numerous studies.
He specializes in Diabetes and metabolic syndromes, Thyroid Diseases, Pituitary Disorders, Adrenal diseases, Osteoporosis, and all hormonal imbalances.
Dr. Elkadry is certified and experienced in Radio Frequency Ablation (RFA) of thyroid nodules. In addition, he also has certifications for Eversense removals and insertions.